Gentle Habits is a proud sponsor Speak & Share.
Through our Gentle Habits community, It is our wish to make a positive change in mental health.
 Speak & Share is a Not For Profit Mental Health Organisation who encourages the tough conversations and challenges the stigma associated with mental health. Through a preventative proactive approach, Speak & Share facilitate school, corporate and sporting club programs, as well as local events to connect community and raise awareness to positively impact mental health awareness.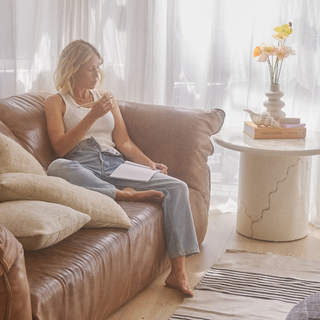 Starting the conversation could save a life
Speak & Share's mission is to influence community culture and educate on mental health strategies so that family, friends and the communty never again see anyone in Australia suffer from the devastating impacts of mental health.
How can you contribute throughout the year?
Speak & Share Initiatives
Give a gift
You can change a life.
Your gift can put evidence-based mental health tools that work in the hands of people who need a little extra support — whenever and wherever they need it.
Book a Workplace Program
Book Speak & Share to visit your workplace with the aim is to help build a culture of care where employees feel empowered to talk openly about their mental health.
Speak & Share Fun Run
The Speak & Share Fun Run is back for it's second year in '23! Take this opportunity on December 3rd 2023, to join us as we run, jog, and walk to connect and take another step forward towards growing and spreading our message.Every dollar raised will help us reach and deliver our programs to schools across the country as we hope to achieve our vision; to become one of