Find time for yourself beyond the surface.
Create your own Gentle Habits with our collection of curated Dive Masks + Snorkelling Gear for swim + underwater stillness rituals.
Complete the look with Ms Lex
Dive in, immerse yourself + feel in awe of the beauty of nature as you explore your Gentle Habits connecting to bodies of water. 

We couldn't resist not stocking the luxury swimwear label Ms Lex at Gentle Habits - Ms Lex's approach to design holds a respect for both the female body, the ocean and planet at large.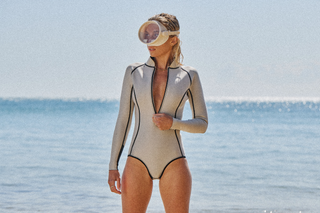 Dive Beyond the Surface with our Dive Masks + Snorkelling Gear.
Our Dive Masks + snorkelling gear, featuring the Barbados Dive Mask and Snorkel Sets, is a stylish way to get into the water this summer with a blend of functionality, comfort, and style as you delve into the realms beneath the waves. A new take on snorkelling - Explore the unseen, breathe in the calm, and create a space of stillness underwater with our range of products dedicated to creating a new Gentle Habit.