A collection of Australian Made luxury incense inspired by places + rituals for your daily Gentle Habits.
Profile
Gentle Habits ◯ Sound Studio
Match your incense with a Gentle Habits playlist for an enhanced experience.
Podcasts
◯ Gentle Habits Muses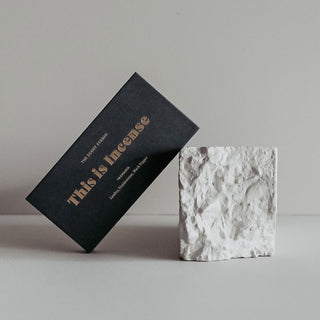 TASMANIA
◯ Vol 1. by Gentle Habits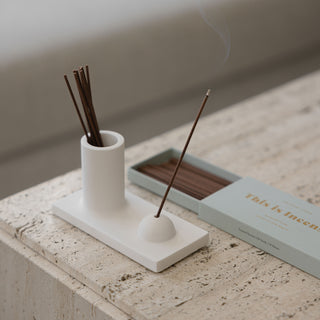 MARGARET RIVER
◯ Vol 1. by Gentle Habits
What are your rituals ?
AM Ritual 0.1
Feel present and grounded. Pour yourself a coffee, put on some tunes + light Noosa for a fresh start to your day.
PM Ritual 0.2
Unwind and soothe. Change into your home uniform - throw on some music and burn Yamba to disconnect from your day.
Weekend Ritual 0.3
A positive outcome. Find your favourite online yoga session, settle in and burn Byron for a mindful start of your weekend.
Friendship Ritual 0.4
Buy a little gift for your best friend to show how proud you are and to show them just how supported they are. Remind them to never stop dreaming.
Elevate Your Daily Rituals with Gentle Habits Incense
Create a sensory experience with our Australian Made Luxury incense, uniquely created with essential oil fragrance blends to inspire daily rituals that soothe and centre. Every box of incense, from 'Dreamland' to 'Byron Bay', is hand dipped and a homage to the places and rituals. 60 sticks =  60 moments.