Habitual Beauty is the creation of an entrepreneur with a love of innovation and a vision to bring beauty into balance.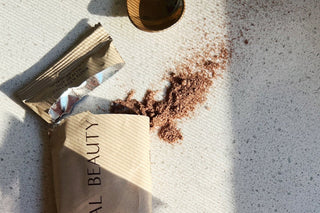 RECIPE
The nourishing Collagen Hot Chocolate you can't live without.
Warming you up instantly and hitting that sweet spot whilst also nourishing your skin health from within. 
About Habitual Beauty
clean
Habitual Beauty is committed to creating products that sit under the 'Clean Beauty' category.
australian made
Habitual Beauty is proudly Australian owned and made. Manufactured locally using Australian sourced ingredients where possible.
natural ingredients
Their ingredients are naturally derived, which means that they are sourced from plants, vegetables, minerals or animal origin.
recyclable
Habitual Beauty is committed to pushing the beauty industry forward - packaging across the board is 100% recyclable and BPA free.